Top Private MBA Colleges in India 2022
The top private MBA colleges in India offer best infrastructure and pedagogy, latest MBA curriculum, popular and niche specialisations, practical training, foreign exchange programs and campus placements. Although, the course fee of these MBA colleges are on the higher side, but the return on investment (ROI) is good. 
There are over 2900 private MBA colleges in India. Some of them are well reputed and ranked on par with the IIMs. The top private MBA colleges in India include XLRI Xavier School of Management (Jamshedpur), Management Development Institute (MDI Gurgaon), National Institute of Industrial Engineering (NITIE Mumbai), S.P. Jain Institute of Management and Research – SPJIMR (Mumbai), Symbiosis Institute of Business Management (SIBM Pune), Great Lakes Institute of Management (Chennai), NMIMS School of Business Management (Mumbai), ICFAI Business School – IBS (Hyderabad), T.A. Pai Management Institute – TAPMI (Manipal), International Management Institute (IMI Delhi), etc. Read below all about MBA rankings and best private MBA colleges in India.
Top Private MBA Colleges in India: Highlights
Parameters

Particulars/ Statistics

No. of Private MBA Colleges in India

2960 (Approximately)

Fees

Annual Fee <1 lakh: 14%
Annual Fee >5 lakh: 86%

Top Specialisations

Finance
Sales & Marketing
Human Resources
Operations
IT & Systems
Business Analytics
International Business
Entrepreneurship

Admission Process

Entrance-based: CAT, MAT, XAT, CMAT, NMAT, ATMA, SNAP

Top Private MBA Colleges in India 

SPJIMR, XLRI, MDI, IMT, GIM Goa, IMI, GLIM  SIBM, etc.
The two-year MBA programme is a gateway managerial job roles in various sectors and entrepreneurial opportunities. In the full-time MBA programme one learns all the skills and techniques of running and managing a business including investment, finance, operations, sales, marketing, supply chain and administration.
Students from any background, including Science, Commerce and Humanities can pursue MBA. The full-time MBA is the most popular among all, and includes theory classes, practical projects and internship. All the top private MBA colleges in India offer full-time MBA programme with various specialsations.
Top Private MBA Colleges in India: Eligibility Criteria
The eligibility criteria for MBA course is graduation, however the minimum score requirement may vary for niche specialisations.
Candidates must have passed graduation in any discipline or equivalent from a recognised university
Most of the institutes follow the minimum score criteria in graduation as per the AICTE i.e. 50 per cent aggregate or equivalent and five per cent relaxation to students belonging to reserved categories
Professional degree holders such as MBBS/CA/CS/ICWAI, etc. are also eligible to pursue MBA
Top Private MBA Colleges in India with NIRF Ranking
The Ministry of Education, Government of India, releases annual ranking of top MBA colleges in India under the National Institutional Ranking Framework or NIRF. The all India ranking is given to 100 best MBA colleges in India on the basis of several parameters such as teaching, learning and resources, research and professional practices, graduation outcomes, outreach and inclusivity and perception.
Given below is the list of top 10 private MBA colleges in India as per the NIRF ranking 2022. 
| College Name | NIRF'21 Ranking |
| --- | --- |
| | 8 |
| | 11 |
| | 12 |
| | 19 |
| | 20 |
| | 22 |
| | 24 |
| | 25 |
| | 27 |
| | 29 |
XLRI Xavier School of Management
Fees: ₹ 25.80 Lakh | Salary : ₹ 23.00 Lakh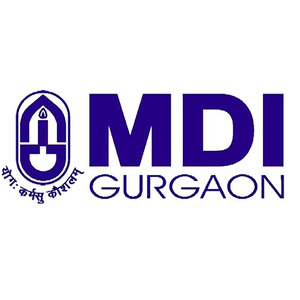 Management Development Institute
Fees: ₹ 24.20 Lakh | Salary : ₹ 23.00 Lakh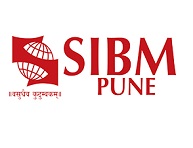 Symbiosis Institute of Business Management, Symbiosis International, Pune
Fees: ₹ 21.32 Lakh | Salary : ₹ 18.00 Lakh
SPJIMR - S.P. Jain Institute of Management and Research
Fees: ₹ 20.42 Lakh | Salary : ₹ 30.10 Lakh
Pravin Dalal School of Entrepreneurship and Family Business Management, NMIMS University, Mumbai
Fees: ₹ 20.87 Lakh | Salary : ₹ 16.00 Lakh
Fees: ₹ 4.86 Lakh | Salary : ₹ 5.00 Lakh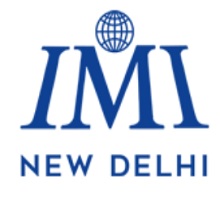 International Management Institute, New Delhi
Fees: ₹ 17.32 Lakh | Salary : ₹ 12.15 Lakh
Great Lakes Institute of Management, Chennai
Fees: ₹ 13.25 Lakh | Salary : ₹ 11.00 Lakh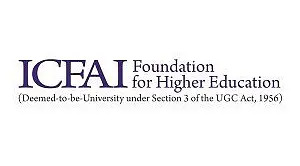 IFHE Hyderabad - ICFAI Foundation For Higher Education
Fees: ₹ 1.80 Lakh | Salary : ₹ 7.2 Lakh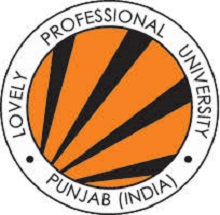 LPU - Lovely Professional University
Fees: ₹ 7.60 Lakh | Salary : ₹ 6.15 Lakh​