Top MBA Colleges in Chennai 2022
There are approximately 5 top MBA colleges in Chennai that offer full-time MBA courses. Among the top MBA colleges in Chennai, about 66.66% of the total colleges are Private whereas, 33.33% of the colleges are Public/Government.  
Top MBA Colleges in Chennai Highlights
| Parameters   | Particulars/ Statistics   |
| --- | --- |
| No. of top MBA colleges in Chennai   | 5 Colleges approx.   |
| Fees   | Annual Fee > 5 Lakh- 100%   |
| Top specialisations    | Finance, Human Resources, IT & Systems, Operations, Sales & Marketing, etc.   |
| Admission Process     | |
| Number of IIMs and IITs   | DoMS IIT Madras  |
The full-time two-year MBA programme provides multiple job and entrepreneurial opportunities. This course provides understanding related to the administration of the business and managing the business operations. Students from any background, including Science, Commerce and Humanities can pursue MBA. Such students should also possess important skills such as excellent communication, leadership, problem-solving, management, research-oriented, strong mathematical skills, etc 
MBA Colleges in India Eligibility Criteria
Eligibility criteria for MBA may differ from college to college. However, the basic eligibility criteria for MBA is as follows:  
Candidates must have passed graduation in any discipline or equivalent from a recognised university as a basic eligibility criterion for MBA (full-time). 

 

Most of the institutes follow minimum score criteria in graduation which is 50% on average or equivalent. For reserved category students, the minimum score is 45% in aggregate. 

 

Final-year graduation candidates are also eligible to apply for MBA, provided they present the proof of completion of graduation degree within the duration specified by the institute. 

 
Top MBA Colleges in Chennai with NIRF Ranking
NIRF ranking and Shiksha ranking is given on the basis of various parameters such as Teaching, Learning & Resources, Research and Professional Practice, Graduation Outcomes, Outreach and Inclusivity, Peer Perception. Candidates can check the list of top MBA colleges in Chennai with NIRF ranking Shiksha rating.  
| Name of the College   | NIRF Ranking 2021   | Shiksha Rating    |
| --- | --- | --- |
| | 13  | 4.5   |
| | 24  | 4.3  |
| | 65  | 4.3  |
List of Top Private and Government MBA Colleges in Chennai
There are a total of 5(approximately) MBA colleges in Chennai, out of which 2 are Private and the rest are Public/Government. Here is the list of some of the top Private, Public/Government MBA Colleges in Chennai  
List of Private MBA colleges in Chennai
| Institute Name  | Rank  |
| --- | --- |
| Great Lakes Institute of Management, Chennai  | 24  |
| LIBA – Loyola Institute of Business Administration  | 65  |
DoMS IIT Madras - Department of Management Studies
Fees: ₹ 8.00 Lakh | Salary : ₹ 13.00 Lakh​
Great Lakes Institute of Management, Chennai
Fees: ₹ 17.25 Lakh | Salary : ₹ 25.5 Lakh
Saveetha Institute of Medical and Technical Sciences, Poonamallee
Fees: ₹ 2.95 Lakh | Salary : ₹ 6.18 Lakh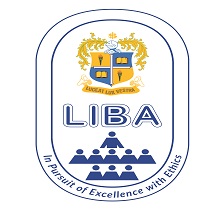 Loyola Institute of Business Administration
Fees: ₹ 17.20 Lakh | Salary : ₹ 9.80Lakh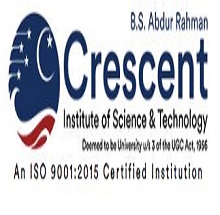 B.S. Abdur Rahman Crescent Institute of Science and Technology
Fees: ₹ 4.00 Lakh | Salary : ₹ 3.50 Lakh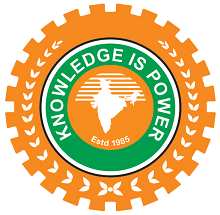 Hindustan Institute of Technology and Science
Fees: ₹ 4.58 Lakh | Salary : ₹ 3.90 Lakh