Top MBA Colleges in Bangalore 2022
Bengaluru, also called the 'Silicon Valley of India', is one of the top MBA destinations in India. Bengaluru, being the centre of the IT industry and informational services, provides great job opportunities. Along with this, there are several multinational companies in Bengaluru, which offer competitive packages as compared to other cities. Bengaluru is also home to E-commerce in India with Flipkart and Amazon headquartered here. Leading companies in sectors like real estate, financial services, banking, consulting also have a significant presence in Bengaluru. Thus, Bengaluru is one of the prominent regions for students who wish to pursue MBA. The two-year MBA programme acts as a gateway to a plethora of job and entrepreneurial opportunities. This course provides understanding related to the administration of the business and managing the business operations. Students from any background, including Science, Commerce and Humanities can pursue MBA. Such students should also possess skills such as excellent communication, leadership, problem-solving, management, research-oriented, analytical thinking, eye for detail, goal-oriented & ability to work under pressure, strong mathematical skills, etc.
Top MBA Colleges in Bengaluru 2021 Highlights
| Parameters | Particulars/Statistics |
| --- | --- |
| Number of top MBA colleges in Bengaluru | 3 approx. |
| Fees | More than INR 5 Lakhs |
| Top Specialisations | Finance, Operations, Sales & Marketing, Business Analytics, Entrepreneurship, Family Business and so forth |
| Admission Process | |
| Number of IIMs | 1 IIM |
Masters in Business Administration is a postgraduate programme, which is offered in various specialisations such as sales and marketing, human resources, finance, consulting and so forth. To take admission to the best MBA colleges in Bangalore candidates must fulfil the eligibility criteria. Candidates must be a graduate (any discipline) from a recognized university/institute. Candidates must have also obtained a minimum of 45-60 per cent marks in aggregate to qualify for the admission process. MBA is a 2 years programme after which students are recruited in top MNCs or other top organisations.
Top MBA Colleges in Bengaluru Eligibility Criteria
The eligibility criteria for best MBA colleges in Bangalore courses may differ from college to college. However, the basic eligibility criteria to pursue an MBA is as follows:
Candidates must have passed graduation in any discipline or equivalent from a recognised university as a basic eligibility criteria for MBA (full-time)
Most of the institutes follow the minimum score criteria in graduation which is 50 per cent on average or equivalent. Some of the colleges also offer a five per cent relaxation to students from the reserved categories.
Final-year graduation candidates are also eligible to apply for MBA, provided they present the proof of completion of graduation degree within the duration specified by the institute
Top MBA Colleges in Bengaluru with NIRF Ranking
NIRF ranking  is given to the institutes/colleges on the basis of the certain parameters such as teaching/learning resources, infrastructure, peer perception, outreach & inclusivity, graduation outcomes, placement cell and so forth. Check the table below to know the NIRF ranking of top MBA colleges in Bengaluru
XLRI Xavier School of Management
Fees: ₹ 24.50 Lakh | Salary : ₹ 25.00 Lakh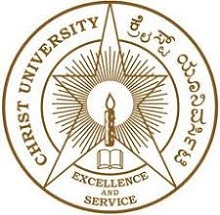 Fees: ₹ 7.90 Lakh | Salary : ₹ 7.20 Lakh
CMS Business School, Jain Deemed-to-be University
Fees: ₹ 10.75 Lakh | Salary : ₹ 7.00 Lakh
Alliance School of Business, Alliance University
Fees: ₹ 14.00 Lakh | Salary : ₹ 7.38 Lakh
Indus Business Academy (IBA)
Fees: ₹ 8.60 Lakh | Salary : ₹ 5.80 Lakh
Fees: ₹ 9.00 Lakh | Salary : ₹ 4.66 Lakh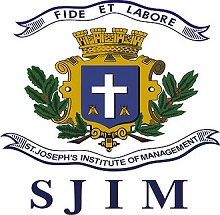 St. Joseph's Institute of Management
Fees: ₹ 8.40 Lakh | Salary : ₹ 6.50 Lakh
Xavier Institute of Management and Entrepreneurship, Bangalore
Fees: ₹ 11.50 Lakh | Salary : ₹ 7.50 Lakh