Top MBA Colleges in Hyderabad 2022
Top MBA colleges in Hyderabad are ranked under several ranking frameworks and by different media houses including NIRF, Business Today, Outlook, Times, The Week, etc. UGC has recognised the NIRF framework to rank colleges across specialisations such as top MBA colleges in India, based on different parameters. Hyderabad has a total of four MBA colleges ranked under the NIRF 2022 report.
Hyderabad is home to some of the top-rated MBA colleges such as ICFAI Business School (IBS), Institute of Management Technology (IMT), Koneru Lakshmaiah Education Foundation, Institute of Management Technology (IMT), GITAM Hyderabad Business School, Institute of Public Enterprise (IPE), Vignana Jyothi Institute of Management, etc., to pursue an MBA course. MBA in Hyderabad can be a good choice for aspirants looking for an affordable fee structure with a high return on investment. In Hyderabad, an MBA degree is offered across various specializations.
Top MBA Colleges in Hyderabad: Highlights
Check out key highlights of top MBA colleges in Hyderabad. This quick overview will help in better college selection.
Parameters

Particulars/ Statistics

Number of top MBA colleges in Hyderabad (as per NIRF)

4

Fees

– Annual fee between INR 2 Lakh and INR 3 Lakh: 50%

– Annual fee > INR 5 Lakh: 50%

Top Specialisations

Finance, Human Resources, Operations, IT & Systems, Sales & Marketing, Healthcare & Hospital.

Admission Process

Entrance-based: CAT, MAT, XAT, CMAT, NMAT, ATMA, SNAP
The most sought-after MBA study destination, Hyderabad is known as the pearl city for its role in the pearl trade since the 18th Century. Hyderabad, being the centre of the IT industry and informational services, provides great job opportunities. Along with this, there are several multinational companies in Hyderabad which offer competitive packages as compared to other cities. Thus, Hyderabad is one of the prominent regions for students who wish to pursue MBA. The two-year MBA programme acts as a gateway to a plethora of job and entrepreneurial opportunities. This course provides understanding related to the administration of the business and managing the business operations. Students from any background, including Science, Commerce and Humanities can pursue MBA. Such students should also possess skills such as excellent communication, leadership, problem-solving, management, research-oriented, analytical thinking, eye for detail, goal-oriented & ability to work under pressure, strong mathematical skills, etc.
There are around 260 MBA colleges in Hyderabad that offer the course in a full-time, part-time, distance-learning and online mode of study. These colleges provide degree, diploma and certificate courses. Out of these the top 19 MBA colleges in Hyderabad ranked by NIRF, Outlook, The Week, Business Today and Times offer degree courses in a full-time mode of study. 
MBA Admission Eligibility Criteria
The eligibility criteria for MBA course may differ from college to college. However, the basic eligibility criteria to pursue an MBA is as follows:
Candidates must have passed graduation in any discipline or equivalent from a recognised university as a basic eligibility criteria for MBA (full-time)
Most of the institutes follow the minimum score criteria in graduation which is 50 per cent on average or equivalent. Some of the colleges also offer a five per cent relaxation to students from the reserved categories.
Final-year graduation candidates are also eligible to apply for MBA, provided they present the proof of completion of graduation degree within the duration specified by the institute
Apart from merit-based admission, many top-ranked MBA colleges in Hyderabad also accept scores of national- and state-level entrance exams, including CMAT, CAT, IBSAT, KLUBSAT, NMAT, MAT, XAT, GMAT, etc., for MBA admissions
Although there are plenty of MBA colleges in Hyderabad there a few top ones that have been listed by NIRF.
Following is a list of top 3 MBA colleges in Hyderabad ranked by NIRF:
Here is the list of some of the top private and public MBA Colleges in Hyderabad:
| Private Colleges | Course Fee (in Rs lakh) |
| --- | --- |
| IBS, Hyderabad | 7,07,000 |
| IMT, Hyderabad | 6,19,500 |
| Koneru Lakshmaiah Education Foundation, Hyderabad | 5,47,000 |
| GITAM Hyderabad Business School, Hyderabad | 7,20,600 |
| IPE, Hyderabad | 8,15,000 |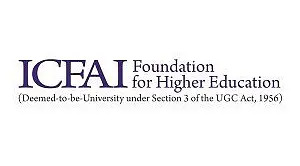 IFHE Hyderabad - ICFAI Foundation For Higher Education
Fees: ₹ 1.80 Lakh | Salary : ₹ 7.2 Lakh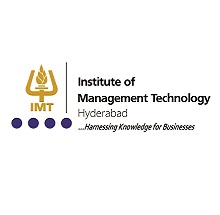 Institute of Management Technology, Hyderabad
Fees: ₹ 12.03 Lakh | Salary : ₹ 6.75 Lakh
UoH - University of Hyderabad
Fees: ₹ 5.00 Lakh | Salary : ₹ 6.00 Lakh
IPE Hyderabad - Institute of Public Enterprise
Fees: ₹ 8.15 Lakh | Salary : ₹ 6.40 Lakh