Top MBA Colleges in Maharashtra 2022
Maharashtra is the state of India which has good population dominations. Thus, the scope of education and other important things also gets increased due to population domination in a particular state. The state also includes Pune within the district with the title of "the centre of learning". Apart from Pune, many other districts offer a good platform for education including Nagpur, Mumbai, etc. It is one of India's leading MBA destinations as it is the first choice for most corporates and other industries like entertainment/media houses and financial companies. It is also the hub of education in management, technology and allied sectors.
MBA is one of the most popular post-graduate programmes in Maharashtra. The two-year programme is the gateway to a plethora of job opportunities in the corporate world. MBA colleges in Maharashtra offer quality education with high placements.
Top MBA Colleges in Maharashtra Highlights
Parameters
Statistics/ Particulars
Number of MBA colleges in Maharashtra
Approximately 15
Fees

Annual fee:

Rs. 1-5 lakh- 16%

Rs. 5-10 lakh- 42%

Rs. 10-15 lakh- 26%

Rs. >15 lakh- 16%

Top Specialisations
Finance, Operations, Sales & Marketing, Human Resources, IT & Systems, Business Analytics, Agriculture & Food Business, Business Economics, Industrial Engineering, International Business, Supply Chain
Admission Process
Entrance Based
Number of IIMs and IITs
1 IIM
MBA Colleges in Maharashtra Eligibility Criteria
The eligibility criteria for MBA may differ from college to college. However, the basic eligibility criteria to pursue MBA is as follows:
Candidates must have passed graduation in any discipline or equivalent from a recognised university as the basic eligibility criteria for MBA (full-time).

Most of the institutes follow the minimum score criteria in graduation which is 50 per cent on average or equivalent. Some of the colleges also offer five per cent relaxation to the students from reserved categories.

Final-year graduation candidates are also eligible to apply for MBA, provided they present the proof of completion of graduation degree within the duration specified by the institute.
MBA Colleges in Maharashtra with NIRF Ranking
Although there are plenty of MBA colleges in Maharashtra, there are a few top ones that have been listed by NIRF. Following is the list of top 10 MBA colleges in Maharashtra ranked by NIRF and as per Shiksha Rating:
National Institute of Industrial Engineering
Fees: ₹ 11.33 Lakh | Salary : ₹ 19.50 Lakh
Shailesh J. Mehta School of Management, IIT Bombay
Fees: ₹ 8.27 Lakh | Salary : ₹ 22.00 Lakh
Symbiosis Institute of Business Management, Symbiosis International, Pune
Fees: ₹ 21.32 Lakh | Salary : ₹ 18.00 Lakh
SPJIMR - S.P. Jain Institute of Management and Research
Fees: ₹ 20.42 Lakh | Salary : ₹ 30.10 Lakh
NMIMS School of Business Management, Mumbai
Fees: ₹ 23.90 Lakh | Salary : ₹ 16.00 Lakh
Indian Institute of Management, Nagpur
Fees: ₹ 17.70 Lakh | Salary : ₹ 13.00 Lakh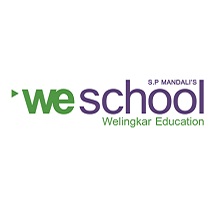 Welingkar Institute of Management
Fees: ₹ 13.00 Lakh | Salary : ₹ 9.00 Lakh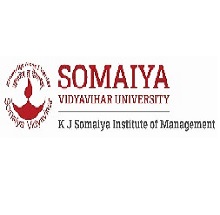 K J Somaiya Institute of Management
Fees: ₹ 14.82 Lakh | Salary : ₹ 9.05 Lakh

Fees: ₹ 10.15 Lakh | Salary : ₹ 5.50 Lakh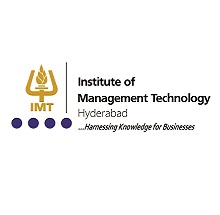 IMT Nagpur - Institute of Management Technology
Fees: ₹ 12.04 Lakh | Salary : ₹ 8.04 Lakh
Fees: ₹ 10.15 Lakh | Salary : ₹ 5.50 Lakh