Top Medical Colleges in India 2022
There are around 600 top medical colleges in India offering MBBS, BDS, pharmaceutical, nursing, and allied medical and paramedical courses. While 44.44 percent of the Medical colleges in India are government-owned, around 55.55 percent of medical colleges are of private ownership.
Top Medical Colleges in India Highlights
The following table brings the key highlights of the best medical colleges in India.
Parameters

Particulars/ Statistics

No. of MBBS colleges in India

600 (Approximately)

Fees

 

– Annual fee < Rs 1 lakh: 29.41%

– Annual fee > Rs 5 lakh: 38% 

Top Specialisations

Anesthesia Technology, Microbiology, Oral Pathology, Perfusion Technology, Psychiatry

Admission Process

No. of top MBBS colleges in India

554 medical colleges, including 15 AIIMS and 2 JIPMER campuses
The undergraduate medical courses can be pursued by students who have passed Class 12 Board exam in the Science stream with Physics, Chemistry and Biology (PCB) as core subjects. The minimum aggregate to be secured is 50 per cent aggregate (45 per cent in case of reserved category candidates). For the postgraduate courses, students must have completed their graduation in a medical or an allied course with a compulsory internship. The duration of undergraduate medical courses ranges from four to five years, whereas that of the postgraduate medical courses is three years.
For undergraduate medical courses such as MBBS, BDS, BAMS, BUMS, BSc (Hons.) Nursing, NEET UG score is accepted. For other specialisations such as Pharmacy, entrance exams such as AP EAMCET, SAAT, etc., are accepted. The majority of the top medical colleges in India are located in Delhi/NCR, Karnataka and Tamil Nadu followed by Maharashtra and Uttar Pradesh.
Best Medical Colleges in India Eligibility Criteria
The basic eligibility criteria of the top Indian medical colleges are as follows:
Candidates should have passed Class 12 in Science stream (PCB)

They should secure a minimum 50 per cent aggregate or equivalent CGPA

They must have attained the age of 17 years as of December 31 of the admission year

Candidates should be Indian citizens or Overseas Citizens of India (OC) or Parents of India Origin (PIOs)
Top Medical Colleges in India with NIRF Ranking
Every year, the National Institutional Ranking Framework (NIRF), under the aegis of Ministry of Education, ranks institutes across streams, including Medicine based on multiple parameters such as Teaching, Learning & Resources (TLR), Research and Professional Practice (RP), Graduation Outcomes,(GO), Outreach and Inclusivity (OI) and Peer Perception. The top 100 medical institutes are ranked every year based on these criteria.
The table below brings the top 10 medical colleges in India, which is given on the basis of different parameters such as placements, infrastructure, faculty & course, curriculum, crowd & campus life, and value for money.
List of Private and Government Medical Colleges in India
Over 50 per cent of the top medical colleges in India are of private ownership whereas over 40 per cent of the colleges are of government ownership. Here we bring the separate lists of the top 10 private and public medical colleges in India and their course fee.
List of Private Medical Colleges in India
List of Government Medical Colleges in India
ROI of Top Medical Colleges in India
ROI or the Return of Investment refers to a measure or a parameter to evaluate the profitability of an investment. In the case of education, the ROI can be measured by tallying the college fees and the average salary. In the below table, we bring the list of top medical colleges in India along with their fee and average salary offered by the recruiters, such as AIIMS Delhi, Max Superspeciality Hospital, Apollo Hospital, Hospital, who participated in the placement process. In short, colleges, which have higher salary figures than their fees have a better ROI than vice versa.
| Name of College | Average Annual Fee (in Rs) | Average Placement Package (in Rs) |
| --- | --- | --- |
| PGIMER Chandigarh | 6,440 | 5.71 lakh |
| CMC Vellore | 2.20 lakh | 1.55 lakh |
| BHU | 1.34 lakh | 7 lakh |
| | 2.82 lakh | 4.20 lakh |
| JIPMER Puducherry | 34,290 | 10.20 lakh |
| KGMU | 2.46 lakh | 7 lakh |
| | 68,018 | 5.04 lakh |
| | 1.08 crore | 8.15 lakh |
| | 25.12 lakh | 3.60 lakh |
| Vardhaman Mahavir Medical College | 1.62 lakh | 90,000 |
AIIMS Delhi - All India Institute of Medical Sciences
Fees: ₹ 7.33 K | Salary : ₹ 20.4 Lakh​

Postgraduate Institute of Medical Education and Research, Chandigarh
Fees: ₹ 6,440 | Salary : ₹ 7.53 Lakh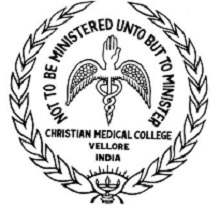 Christian Medical College, Vellore
Fees: ₹ 13,500 | Salary : ₹ 1.80 Lakh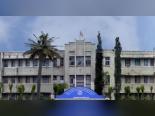 National Institute of Mental Health and Neurosciences
Fees: ₹ 12.2 K | Salary : ₹ 13.3 Lakh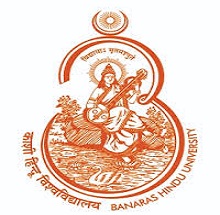 BHU - Banaras Hindu University
Fees: ₹ 1.34 Lakh | Salary : ₹ 11.00 Lakh
JIPMER Puducherry - Jawaharlal Institute of Postgraduate Medical Education and Research
Fees: ₹ 34,290Lakh | Salary : ₹ 12.00 Lakh
Sanjay Gandhi Postgraduate Institute of Medical Sciences
Fees: ₹ 1.05 Lakh | Salary : ₹ 18.00 Lakh
Amrita Center for Nanoscience and Molecular Medicine, Amrita Vishwa Vidyapeetham - Kochi Campus
Fees: ₹ 3.35 Lakh | Salary : ₹ 5.21 Lakh

Sree Chitra Tirunal Institute for Medical Sciences and Technology
Fees: ₹ 1.77 Lakh | Salary : ₹ 23.00 Lakh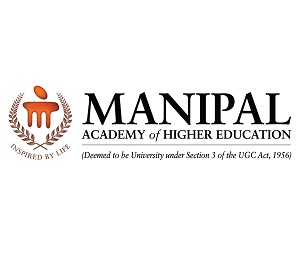 Kasturba Medical College, Manipal, Manipal Academy of Higher Education
Fees: ₹ 11.48 Lakh | Salary : ₹ 10.80 Lakh
KGMU - King George's Medical University
Fees: ₹ 2.46 Lakh | Salary : ₹ 11.00 Lakh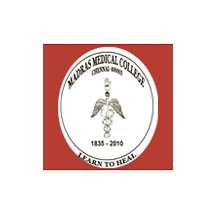 Madras Medical College, Chennai
Fees: ₹ 68,018 | Salary : ₹ 7.20 Lakh
ILBS Delhi - Institute of Liver and Biliary Sciences
Fees: ₹ 2.10 Lakh | Salary : ₹ 12.6 Lakh
St. John's National Academy of Health Sciences
Fees: ₹ 24.75 Lakh | Salary : ₹ 3.60 Lakh

Sri Ramachandra Institute of Higher Education and Research
Fees: ₹ 1.08 Crores | Salary : ₹ 9.01 Lakh
AIIMS Jodhpur - All India Institute of Medical Sciences
Fees: ₹ 24,102Lakh | Salary : ₹ 11.03 Lakh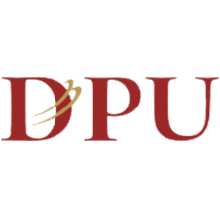 Dr. D.Y. Patil Vidyapeeth, Pune
Fees: ₹ 20.25 Lakh | Salary : ₹7.20 Lakh
SOA - Siksha 'O' Anusandhan University
Fees: ₹ 6.10 Lakh | Salary : ₹ 4.00 Lakh

Vardhman Mahavir Medical College
Fees: ₹ 1.84 Lakh | Salary : ₹ 9.70 Lakh
SRM Medical College Hospital and Research Centre
Fees: ₹ 1.25 Crores | Salary : ₹ 6.40 Lakh