Top Engineering Colleges in Maharashtra 2022
There are nearly 540 engineering colleges in Maharashtra that offer B.Tech programs in full-time, part-time, distance-learning, and online modes. Out of these, 33 institutes have been ranked among top engineering colleges in Maharashtra by NIRF. Maharashtra is home to prestigious engineering institutes like IIT Bombay, ICT Mumbai, Symbiosis Pune, and many more. Admission to engineering colleges in Maharashtra is based on the MHT CET exam. Many engineering colleges which are under the central government offer admission through JEE Main.  
Mumbai and Pune are the two largest cities in Maharashtra and are termed the center of learning. Other than Mumbai and Pune, there are many other cities that have the scope of education such as Nagpur, Aurangabad, Nashik, Kolhapur among others. Students pursue BTech in the cities which has popular engineering institutes and are the destination for corporate hubs or many other industries like finance, media, and entertainment houses.
IIT Bombay - Indian Institute of Technology
Fees: ₹ 8.33 Lakh | Salary : ₹ 15.00 Lakh
ICT Mumbai - Institute of Chemical Technology, Mumbai
Fees: ₹ 3.48 Lakh | Salary : ₹ 6.45 Lakh
Visvesvaraya National Institute of Technology
Fees: ₹ 6.00 Lakh | Salary : ₹ 8.42 Lakh​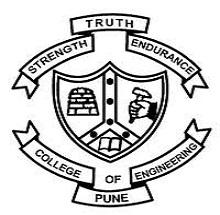 College of Engineering, Pune
Fees: ₹ 3.62 Lakh | Salary : ₹ 8.12 Lakh​
MIT WPU - World Peace University, Pune
Fees: ₹ 13.00 Lakh | Salary : ₹ 4.50 Lakh
Veermata Jijabai Technological Institute - VJTI Mumbai
Fees: ₹ 60,000 | Salary : ₹ 7.54 Lakh​
Fees: ₹ 13.4 Lakh | Salary : ₹ 4.50 Lakh
VIT Pune - Vishwakarma Institute of Technology
Fees: ₹ 6.26 Lakh | Salary : ₹ 6.50 Lakh
Sardar Patel Institute of Technology
Fees: ₹ 5.91 Lakh | Salary : ₹ 8.50 Lakh
Army Institute of Technology
Fees: ₹ 6.76 Lakh | Salary : ₹ 7.60 Lakh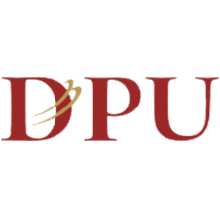 Dr. D. Y. Patil Institute Of Technology
Fees: ₹ 3.90Lakh | Salary : ₹ 5.50 Lakh
Dwarkadas J. Sanghvi College of Engineering
Fees: ₹ 6.75 Lakh | Salary : ₹ 6.00 Lakh
Cummins College of Engineering for Women, Pune
Fees: ₹ 7.00 Lakh | Salary : ₹ 7.25 Lakh
Indian Institute of Technology, Guwahati
Fees: ₹ 8.56 Lakh | Salary : ₹ 18.70 Lakh
NIT Trichy - National Institute of Technology
Fees: ₹ 5.63 Lakh | Salary : ₹ 10.80 Lakh
Indian Institute of Technology, Hyderabad
Fees: ₹ 8.93 Lakh | Salary : ₹ 16.25 Lakh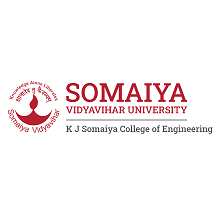 K J Somaiya College of Engineering
Fees: ₹ 17.00 Lakh | Salary : ₹ 6.00 Lakh