The National Institute of Technology (NIT) is a premier autonomous public technical and research university located all over India. There are 31 NITs in India and at least 10 of them are ranked among the top NIT colleges in India in the NIRF ranking
Top NITs Colleges in India: Highlights
Parameters

Particulars/ Statistics

No. of NITs

31

Fees

– Annual fee < Rs 5-7 lakh: 15%

– Annual fee Rs 5 lakh: 85%

Top Specialisations

Computer Science and Engineering, Civil Engineering, Chemical Engineering, Computer Science and Engineering, Mechanical Engineering, Chemical Engineering, Electrical Engineering, and Petroleum Engineering

Admission Process

Courses Offered

BE/BTech, MTech, BTech Lateral, Diploma and PhD
NIT Colleges in India: Eligibility Criteria
Engineering courses can be pursued at UG, PG, Diploma, and Ph.D. levels from NITs in India. The eligibility criteria differ as per the course and branch selected by the candidate. However, given below is a broad eligibility criterion for UG, PG, Diploma, and Ph.D. Engineering courses for the reference of candidates:
BE/BTech: Candidates must have passed Class 12 from a recognized board with Physics, Chemistry, and Mathematics as core subjects. They must have also secured a minimum of 60 percent aggregate score.

BTech Lateral Entry: Candidates must have passed a three-year Diploma granted by the Board of Technical Examination of a State Government, with a minimum 45 percent aggregate or equivalent.

ME/MTech: Candidates who have completed their BE/BTech degree with a valid score in GATE are eligible for the ME/MTech degree course.

Diploma: Aspirants must have passed Class 10/equivalent examination, with at least 35 per cent in Science and Maths subjects.

Ph.D.: Aspirants must have secured a minimum of 55 per cent aggregate or 5.5 CPI in BTech/MTech or equivalent degree in relevant streams.
Apart from merit-based admission, many top-ranked Engineering colleges in India also accept scores of national and state-level entrance exams, including JEE Main, etc., for Engineering admissions.
Top NITs in India with NIRF Ranking
Top agencies like NIRF rank colleges as per the parameters such as learning and resources, research, teaching, etc. Candidates can go through these rankings to know the top colleges offering BTech courses. Shiksha rating is given by students based on infrastructure, faculty, course, curriculum, crowd, campus life, and value for money. Although there are plenty of NITs in India, there are a few top ones that have been listed by NIRF. 
Following is the list of top 10 NITs in India
ranked by NIRF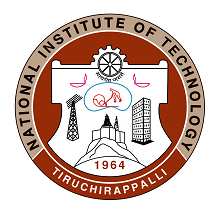 NIT Trichy - National Institute of Technology
Fees: ₹ 5.63 Lakh | Salary : ₹ 10.80 Lakh
National Institute of Technology Karnataka, Surathkal
Fees: ₹ 5.53 Lakh | Salary : ₹ 10.00 Lakh
NIT Rourkela - National Institute of Technology
Fees: ₹ 5.00 Lakh | Salary : ₹ 6.85 Lakh
NIT Warangal - National Institute of Technology
Fees: ₹ 5.00 Lakh | Salary : ₹ 10.00 Lakh
NIT Calicut National Institute of Technology
Fees: ₹ 5.48 Lakh | Salary : ₹ 9.10 Lakh​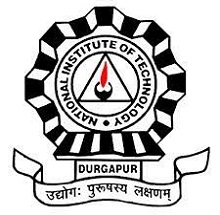 NIT Durgapur - National Institute of Technology
Fees: ₹ 5.00 Lakh | Salary : ₹ 6.80 Lakh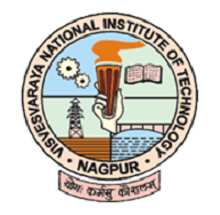 Visvesvaraya National Institute of Technology
Fees: ₹ 6.00 Lakh | Salary : ₹ 8.42 Lakh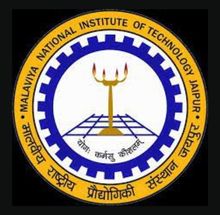 MNIT Jaipur - Malaviya National Institute of Technology
Fees: ₹ 6.44 Lakh | Salary : ₹ 81.00 Lakh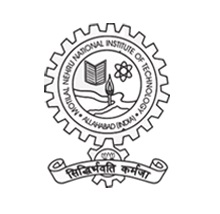 MNNIT Allahabad - Motilal Nehru National Institute of Technology
Fees: ₹ 6.55 Lakh | Salary : ₹ 13.30 Lakh
NIT Kurukshetra - National Institute of Technology
Fees: ₹ 5.85 Lakh | Salary : ₹ 9.00 Lakh