Top Medical Colleges in Karnataka 2022
Top Medical colleges in Karnataka include the National Institute of Mental Health and Neurosciences (Bangalore), St. John's National Academy of Health Sciences (Bangalore), JSS Medical College (Mysore), Kasturba Medical College (KMC) (Manipal), M.S. Ramaiah Medical College (Bangalore), Bangalore Medical College and Research Institute (Bangalore), Kasturba Medical College (Mangalore), etc.
There are a total of 64 medical colleges in Karnataka. Out of these, the top 10 medical colleges in Karnataka that are ranked by NIRF and India Today offer degree courses in the full-time mode of study.
Top Medical Colleges in Karnataka 2022: Highlights
Parameters

Particulars/ Statistics

No. of Medical Colleges in Karnataka

64

Fees

Annual fee < Rs 1 lakh: 17%

Annual fee Rs 1-5 lakh: 33%

Annual fee > Rs 5 lakh: 50%

Top Specialisations

General Surgery

Perfusion Technology

Psychiatry

Hospital/ Healthcare Management

Admission Process
Medical courses in Karnataka are offered under various specializations, including Medical and Biomedical Sciences, Pharmacy, Allied Health, Nursing, Health and Fitness. Undertaking courses in Medicine and Health Sciences requires students to learn and abide by the Hippocratic Oath for ethical conduct. The Hippocratic Oath says that as a medical practitioner a person needs to practice arts and science of medicine honestly in all aspects, i.e. patient care, teaching and research.
Students having a degree in Medical and Health Science get career opportunities to work in the healthcare sector in hospitals, private clinics, etc. A Medical and Health Science graduate can work with research centers, laboratories, and pharmaceutical companies.
The top Medical colleges in Karnataka offer multiple undergraduate, postgraduate, doctorate, diploma and certificate courses in the field of Medical and Health Science. Have a look at these courses:
UG Courses:
MBBS – Bachelor of Medicine and Bachelor of Science

BDS – Bachelor of Dental Surgery

BASLP – Audiology and Speech-Language Pathology

BOptom – Optometry

BSc – Medical Imaging Technology

BSc – Medical Laboratory Technology

BSc- Nursing

BOT – Bachelor of Occupational Therapy

BPharm – Pharmacy

BPT – Bachelor of Physiotherapy

BSc – Renal Dialysis Technology

PBBSc – Nursing
PG Courses:
MD – Respiratory Medicine, Radio-Diagnosis, Anaesthesiology, Paediatrics, etc.

MS – Obstetrics & Gynaecology, Orthopaedics, Ophthalmology, General Surgery, etc.

MDS – Conservative Dentistry and Endodontics, Oral and Maxillofacial Surgery, etc.

MSc – Medical Anatomy, Medical Biochemistry, Medical Microbiology, Medical Physiology, etc.

MPH – Health Management, Bio-Statistics

MOT – Hand Rehabilitation, Neurosciences, Mental Health, etc.

MPharm – Pharmaceutical Analysis, Pharmaceutical Biotechnology, Pharmaceutical Chemistry, etc.
Diploma Courses:
Diploma in Nursing

Diploma in Medical Laboratory Technology

Diploma in Optometry

Diploma in Medical Record Science
Certificate Courses:
Certificate Course in Ophthalmic Technology

Certificate Course in Blood Bank Technology

Certificate Course in Health Inspector

Certificate Course in Medical Office Management (CcMOM)
Medical Colleges in Karnataka Eligibility Criteria
The eligibility criteria for admission to the best medical colleges in Karnataka may vary based on the college and course you choose. Some of the common eligibility criteria are given below:
Candidates must have passed Class 12 examination with Science subjects i.e. Physics, Chemistry and Zoology / Botany
Candidates must have studied English as the main subject in the qualifying examination
Moreover, candidates also need to fulfill the age limit criteria i.e. they must have completed 17 years of age at the time of admissions
There are additional eligibility conditions such as mentioned by the regulatory authorities for respective discipline i.e. Medical Council of India (MCI), Dental Council of Indian, and Indian Nursing Council, Pharmacy Council of India, Indian Association of Physiotherapist and respective association/council for other medical and health science courses
Apart from merit-based admission, many top-ranked Medical colleges in Karnataka also accept scores of national- and state-level entrance exams like NEET.
Top Medical Colleges in Karnataka with NIRF Ranking
Some of the top Medical colleges in Karnataka based on the NIRF Ranking are listed below. The National Institutional Ranking Framework (NIRF) ranks institutes of higher education in India based on these parameters- Teaching, Learning and Resources, Research and Professional Practice, Graduation Outcomes, Outreach and Inclusivity and Peer Perception. On the other hand, the Shiksha aggregate rating is given by students.
Following is a list of the top 5 Medical colleges in Karnataka based on NIRF 2020 Ranking
Following is a list of the top 5 Medical colleges in Karnataka based on India Today 2021 Ranking 
List of Top Private and Government Medical Colleges in Karnataka
Here is the list of some of the top private medical colleges in Karnataka:
| Private Colleges | Course Fee (in Rs) |
| --- | --- |
| St. John's National Academy of Health Sciences, Bangalore | 25.12 L |
| JSS Medical College, Mysore | 64 K |
| KMC, Manipal | 58.60 L |
| M.S. Ramaiah Medical College, Bangalore | 25.87 L |
| | 58.36 L |
Here is the list of some of the top public medical colleges in Karnataka: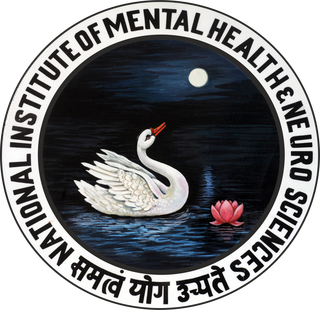 National Institute of Mental Health and Neurosciences
Fees: ₹ 12.2 K | Salary : ₹ 13.3 Lakh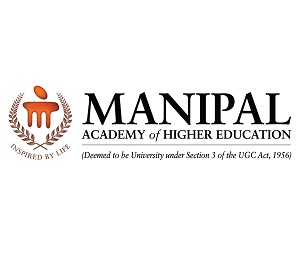 Kasturba Medical College, Manipal, Manipal Academy of Higher Education
Fees: ₹ 11.48 Lakh | Salary : ₹ 10.80 Lakh
St. John's National Academy of Health Sciences
Fees: ₹ 24.75 Lakh | Salary : ₹ 3.60 Lakh
JSS Medical College, JSS Academy of Higher Education and Research
Fees: ₹ 64,300 | Salary : ₹ 8.20 Lakh
Sri Ramachandra Institute of Higher Education and Research
Fees: ₹ 8.20 Lakh | Salary : ₹ 9.01 Lakh